[H] Learning Landscapes Project
2020-08-16 20:55

¡ Somos Paisajes Educativos !
Learning Landscapes Project
PROJECT DESCRIPTION
Learning Landscapes project begun in "Ricardo Palma" school in San Martin de Porres district, Lima - Peru, this public school lacks of an adequate outdoor leisure space for its 249 students.
It is located next to "Huaca La Milla", an almost abandoned archeological site, in front of a big wilderness area where we decided to locate the landscape project: A multiple textured garden with various types of trees and vegetation, including an integrated small pathway.
This new school garden aims to create a good-quality space for children to play, take their meals and have ecological learning experiences with their teachers and community. The project increases the green area in the school, in consequence, it gives it an outdoor space where children can have practical classes, especially for the environment related courses.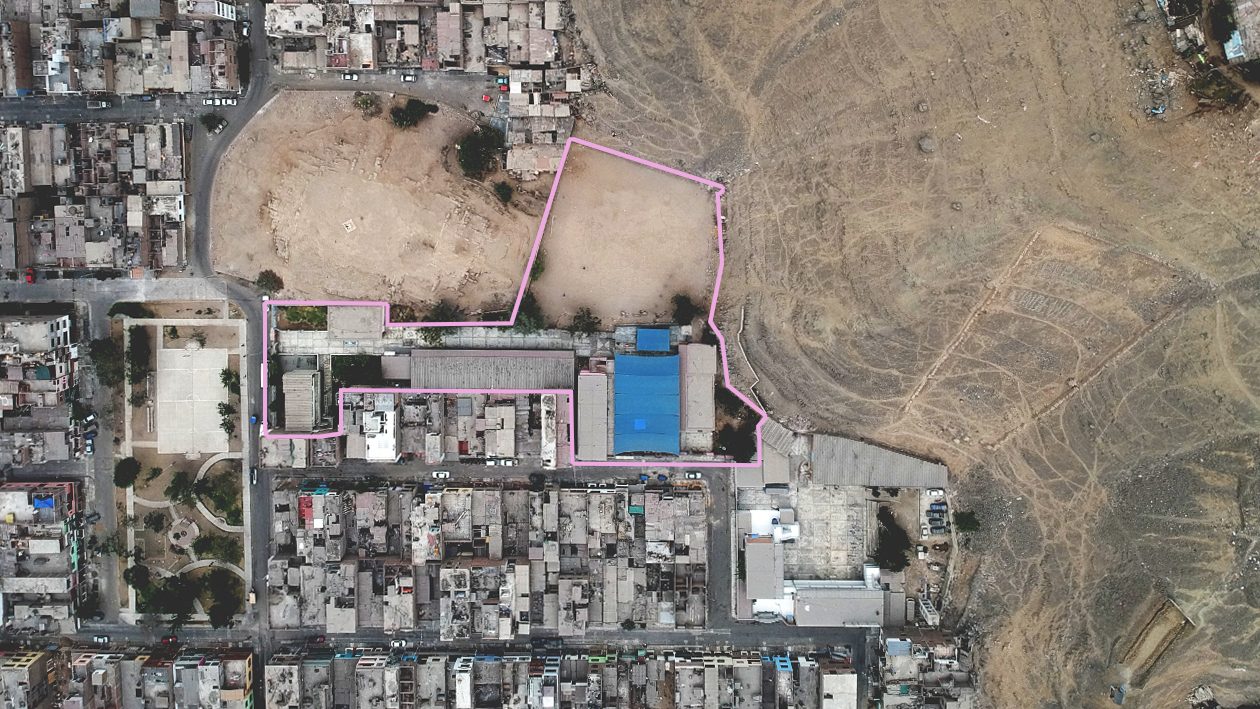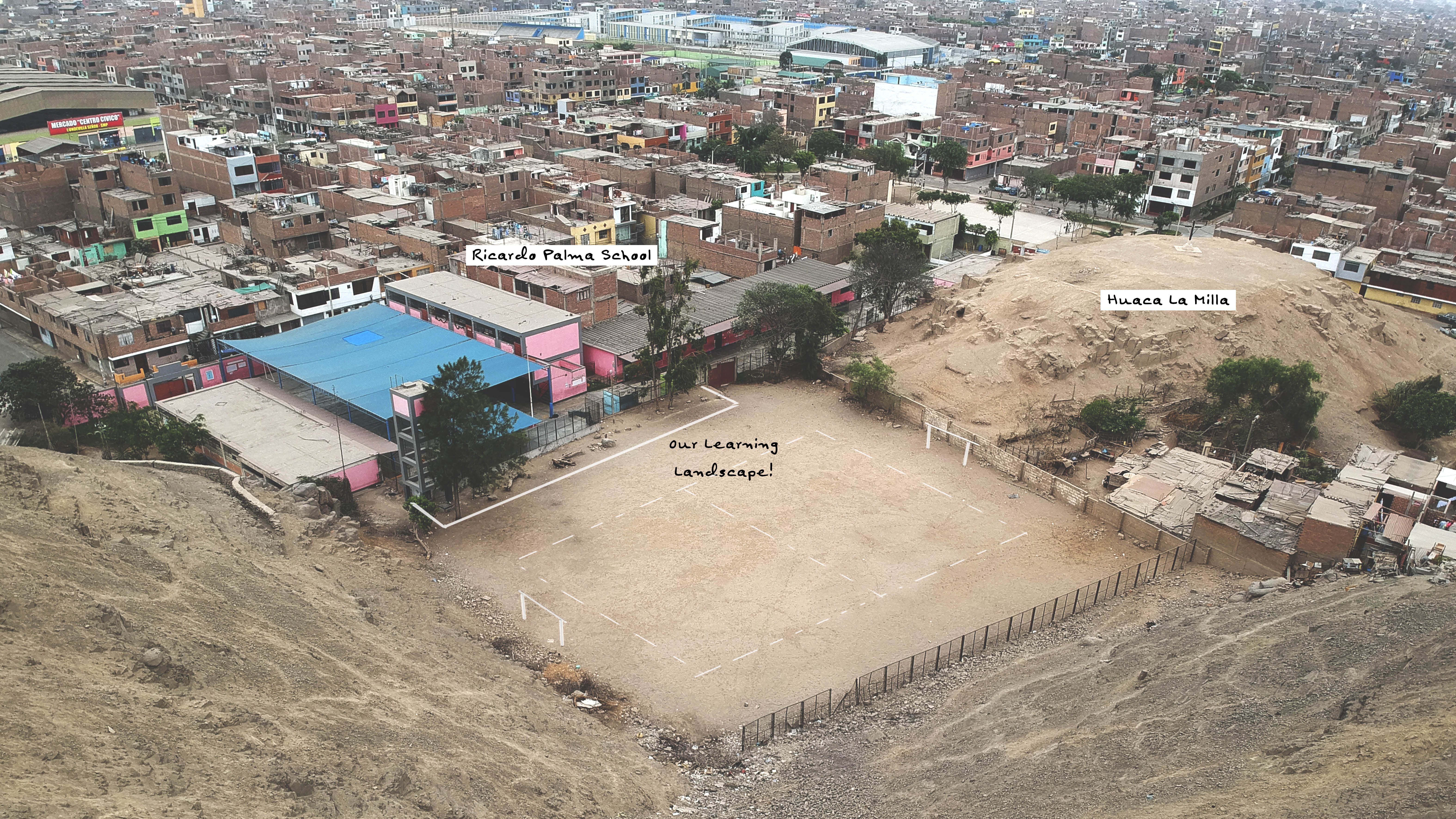 Ricardo Palma School Location, next to Huaca "La Milla"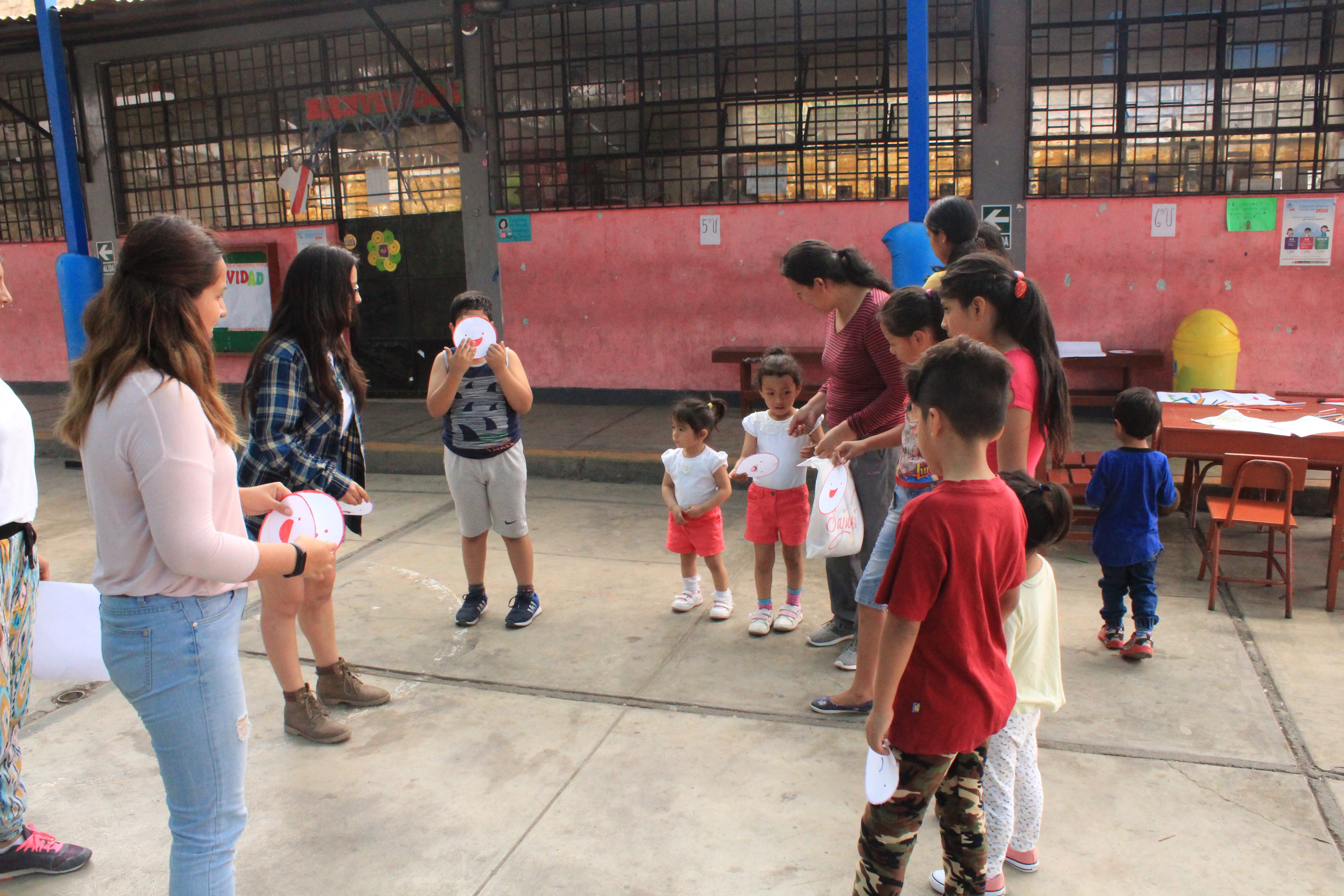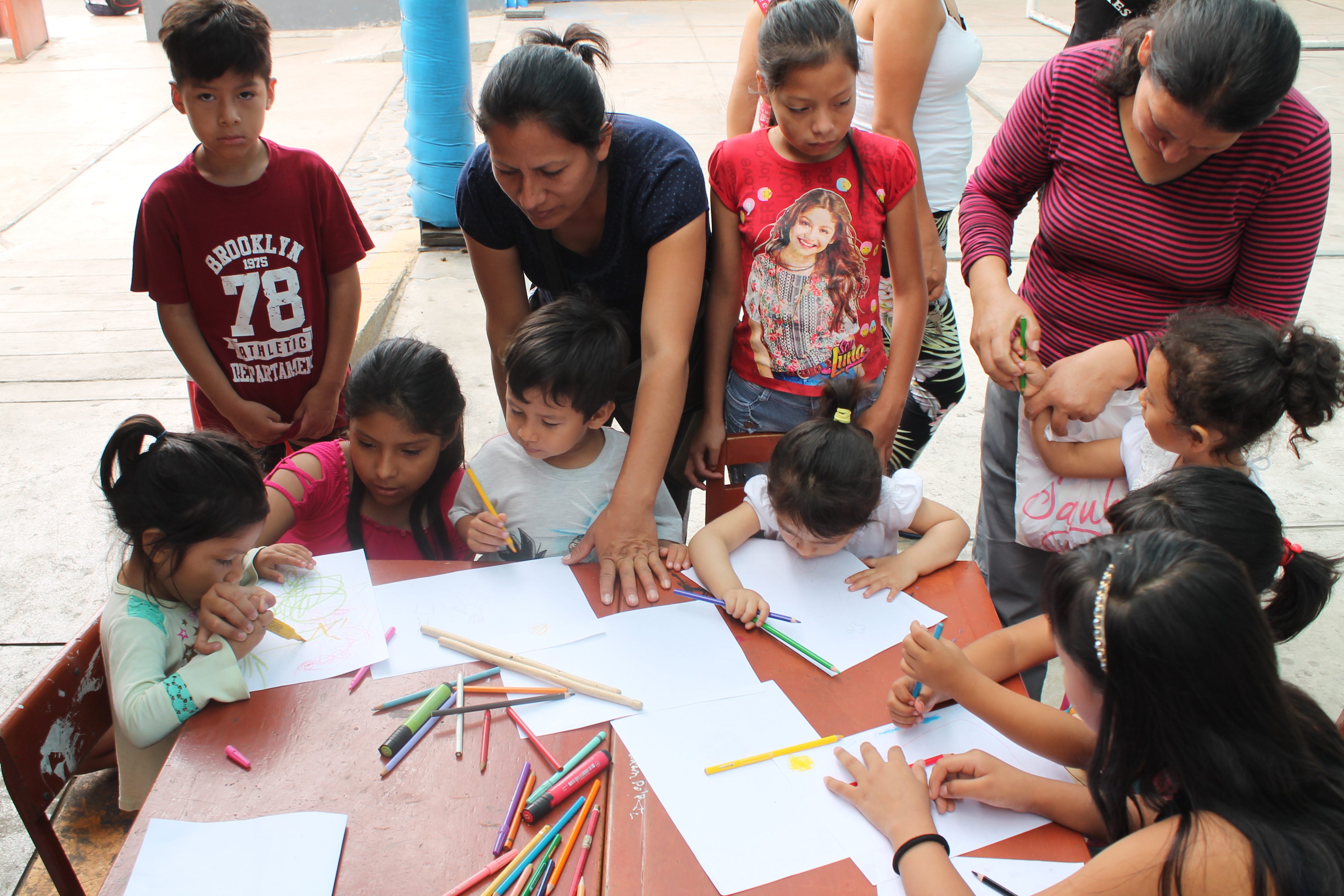 Workshop with school children in 2019 for designing the garden.
Our project re-invented itself during the covid 19 pandemic, so the "Learning Landscape" experience goes further than the  physical intervention and includes a virtual phase: graphic aid content for environmental education topics. We use information produced by the Ministry of Education in Peru, some universities, and museums of history and Peruvian culture, considering the opinion of different experts such as archeologists and architects.
Our team' job is to convert all this information in a friendly format to children: Packs of images easy to understand.
In order to reach them even though they are not going to school, we share the images through a WhatsApp group with the teachers, who send them to the parents and they talk with their children about it.  To keep all of our content permanently available, we created a Facebook page for the project.
Here is the guideline of our content per month:
J U L Y                       We talked about 'ESVI' Espacio de Vida: "Our green space for life", where plants and animals can grow with the kids and community                                      care.
A U G U S T              We shared the "Landscape and Peruvian Heritage" content, talking about 'Huacas', archeological sites and landscapes interventions
of our Peruvian ancestors.
S E P T E M B E R   We plan to share content about the vision of Nature in our prehispanic culture.
O C T O B E R          We'll be talking about "Learning Landscapes" itself, to get closer to the constructed project.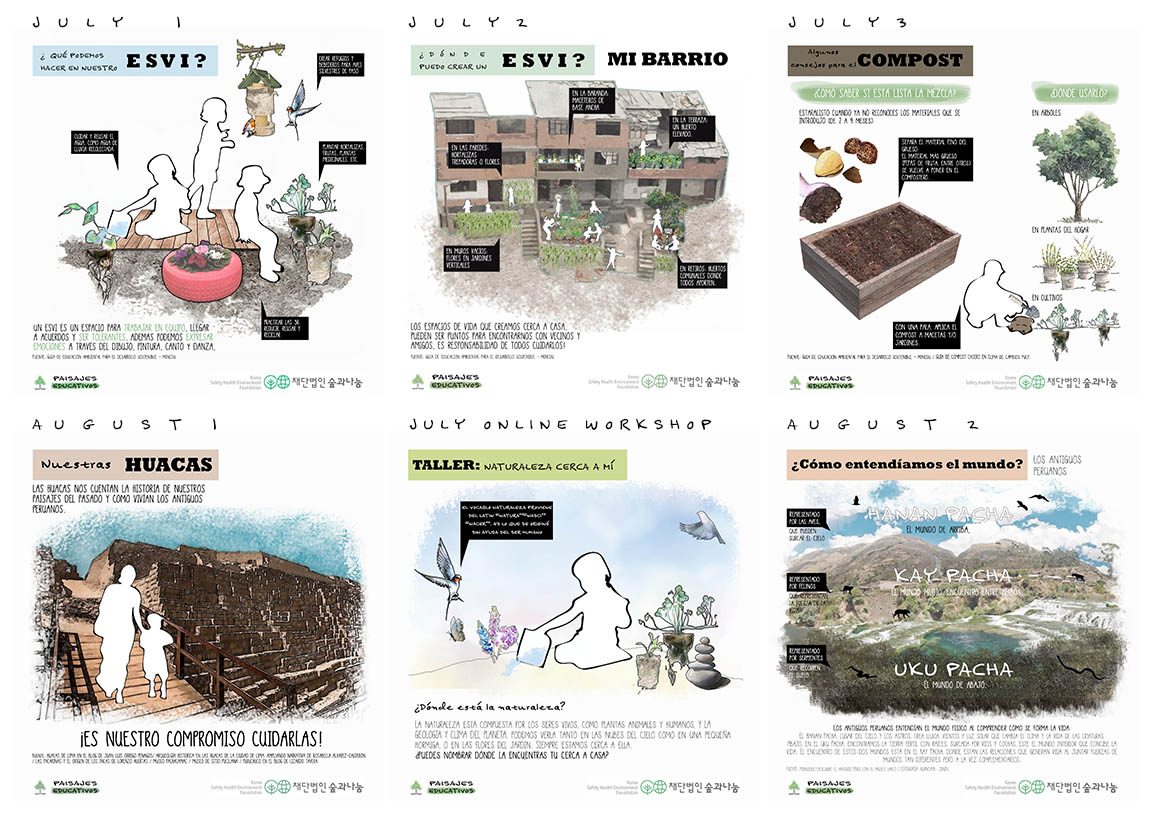 Some of our online graphic content : Working for Environmental Education for children!.
PROJECT PROGRESS UNTIL NOW
The virtual project started the first week of July and it has 4 contents per month, until now we have published 6 out of 16.
The virtual phase also includes a small workshop at the end of each month where the children can participate with us. On July we had the workshop called 'The nature near me', where 67 children of elementary school (from kindergarten to 5th grade) sent us pictures and drawings that answer the question "Considering our current quarantine, which is the closest element that represent 'Nature' to you?".
Our team, begun with 10 members, now is bigger considering the principal and 16 teachers of Ricardo Palma school; we've already had 3 meetings with them to explain the virtual content and workshops, to be shared with parents and children.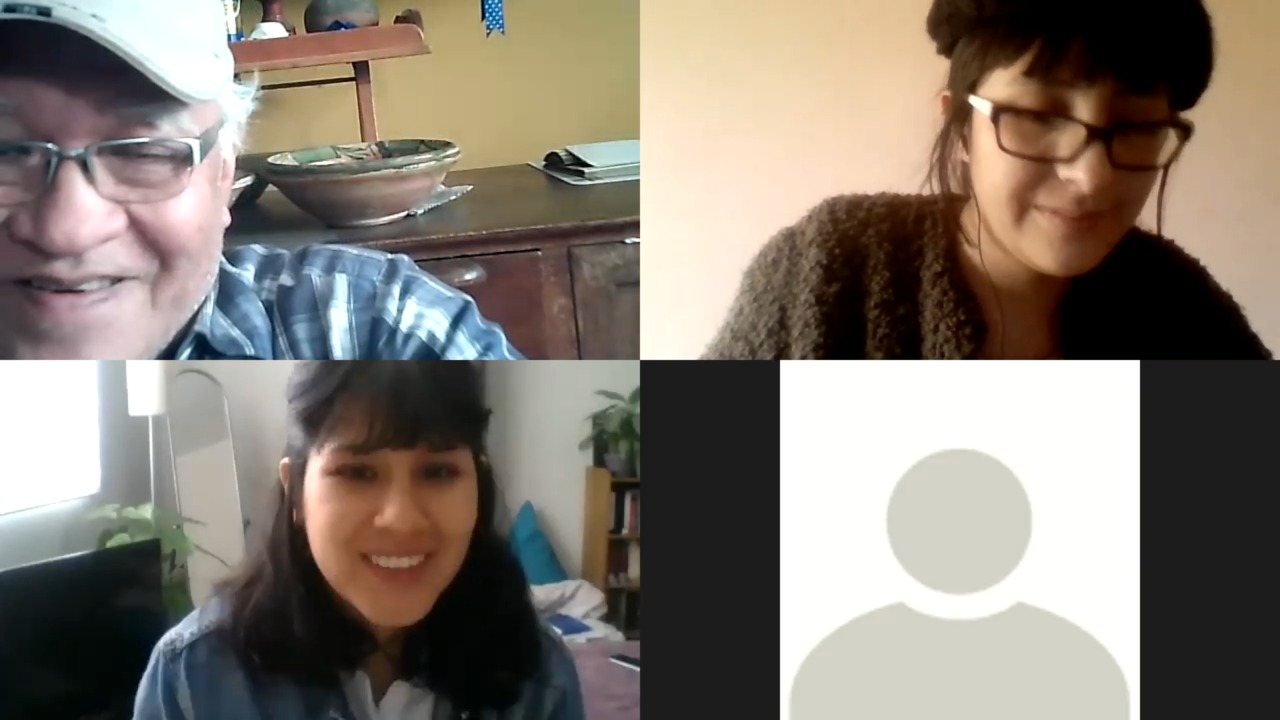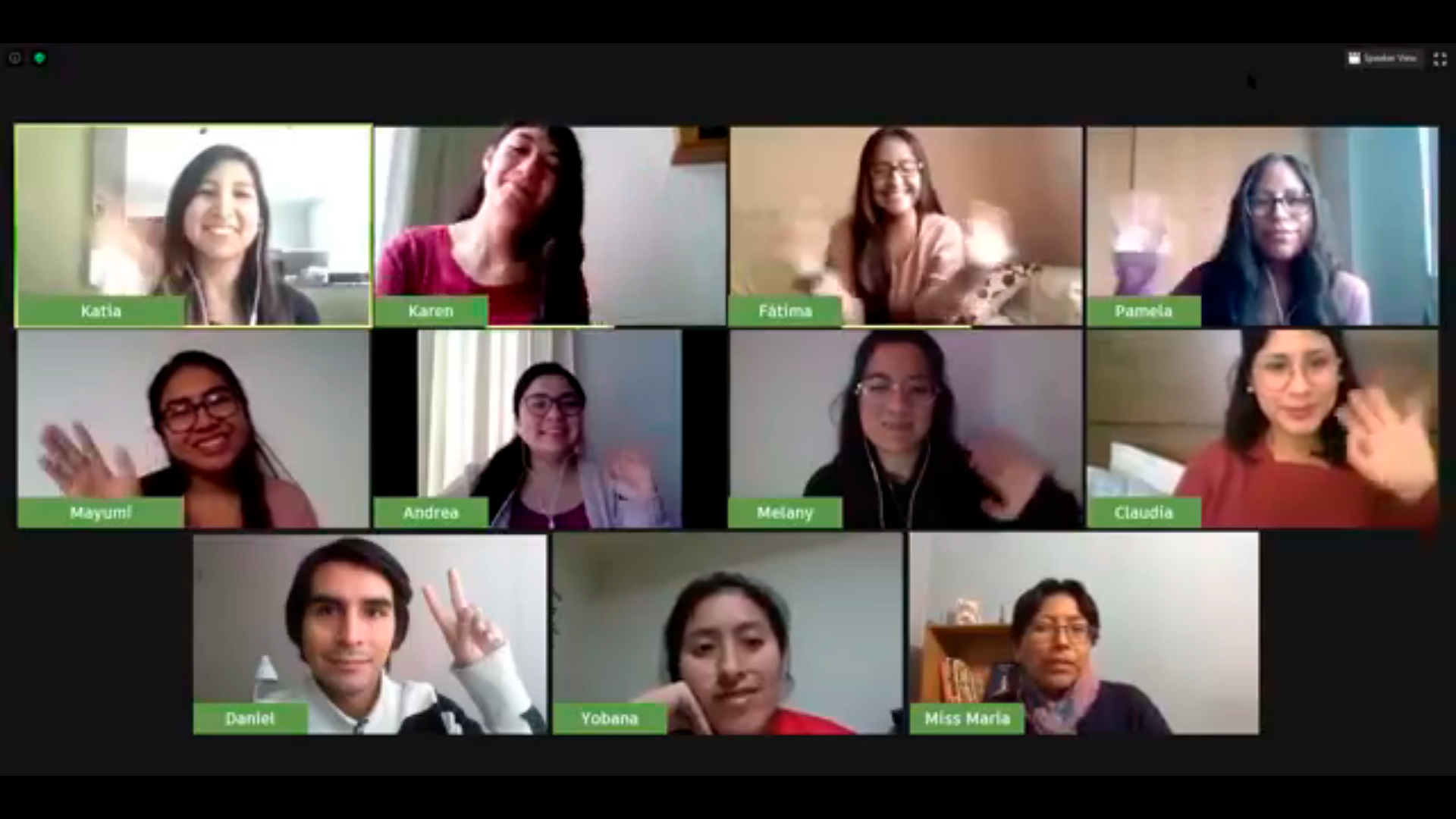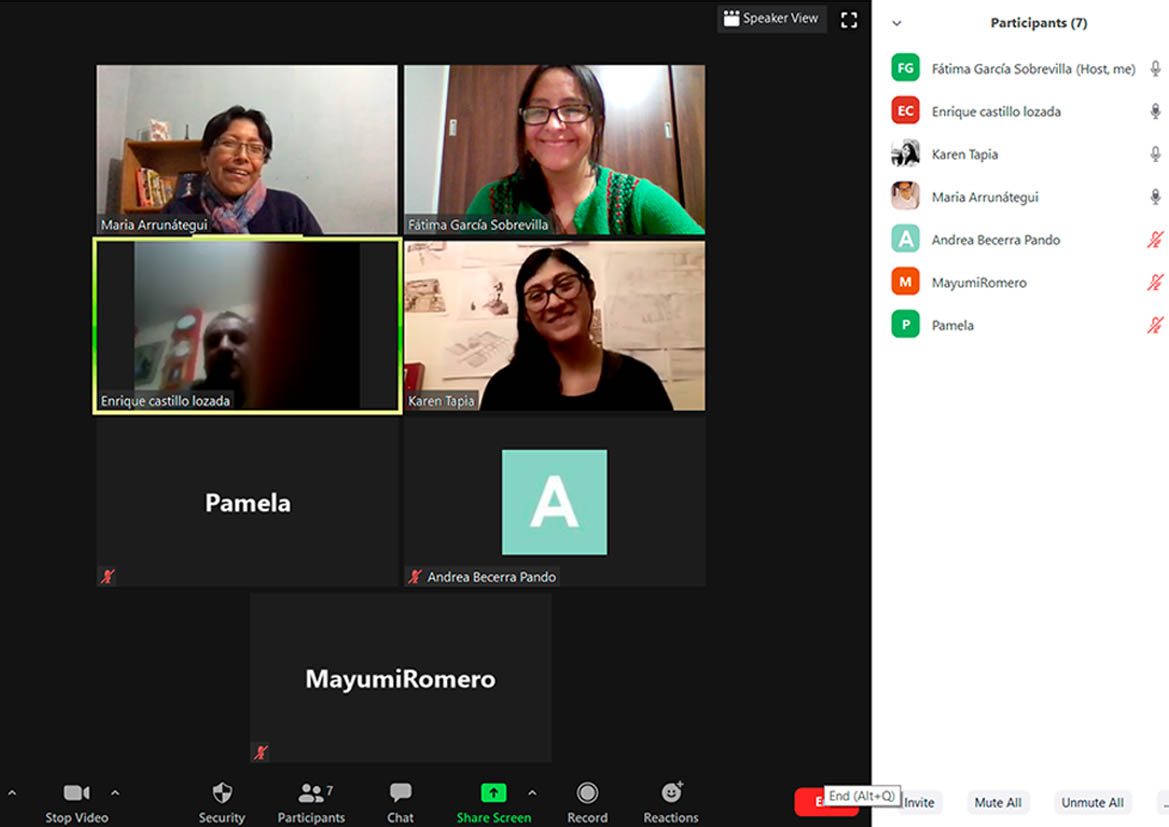 From top to bottom: Coordination video calls with architect Juan Gutierrez, Team members and video call with the school' community.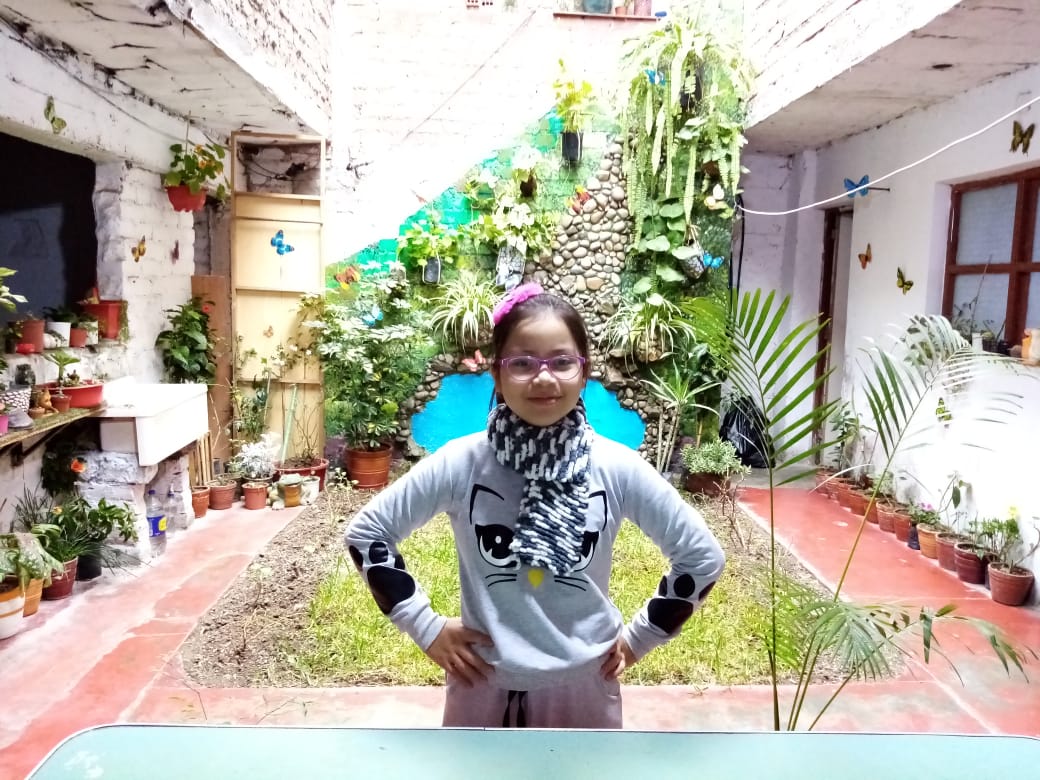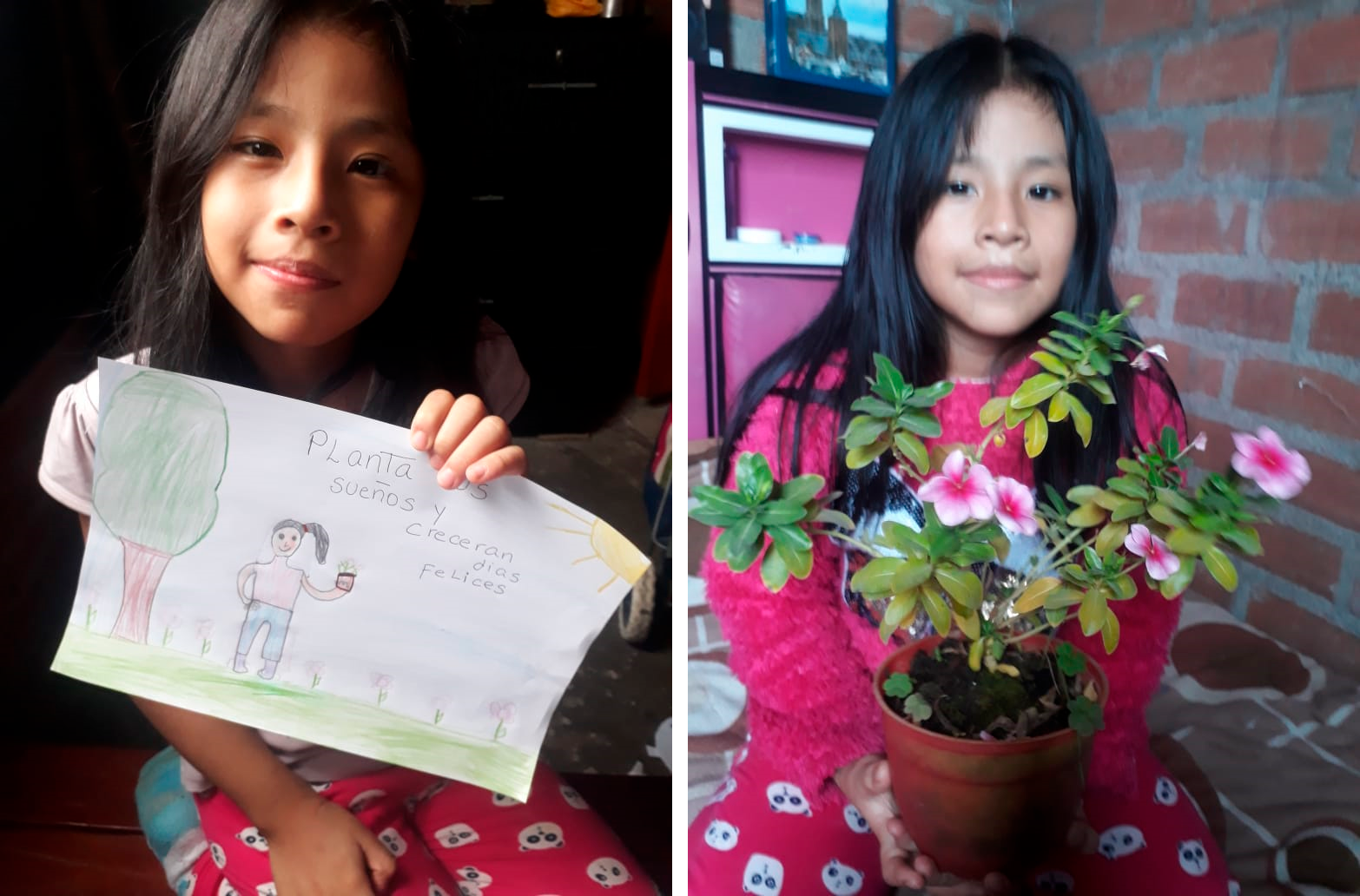 Result of our first workshop "Nature near to me"
"Hacer un Paisaje Educativo no implica sólo construir el jardín, necesitamos que los niños también aprendan de la vida que habrá en él"
The physical project is also going well, at the end of July –besides the pandemic restrictions- we obtained the permission to start the construction of the garden, gave by UGEL, the local unit of education. We already purchased the equipment and tools, eliminated the clearing, we cleaned and enabled the land, by compacting the soil and doing the terrain chalking of the pathway. Recently, we got in touch with the company in charge of installing the land textures, that should be finished in September.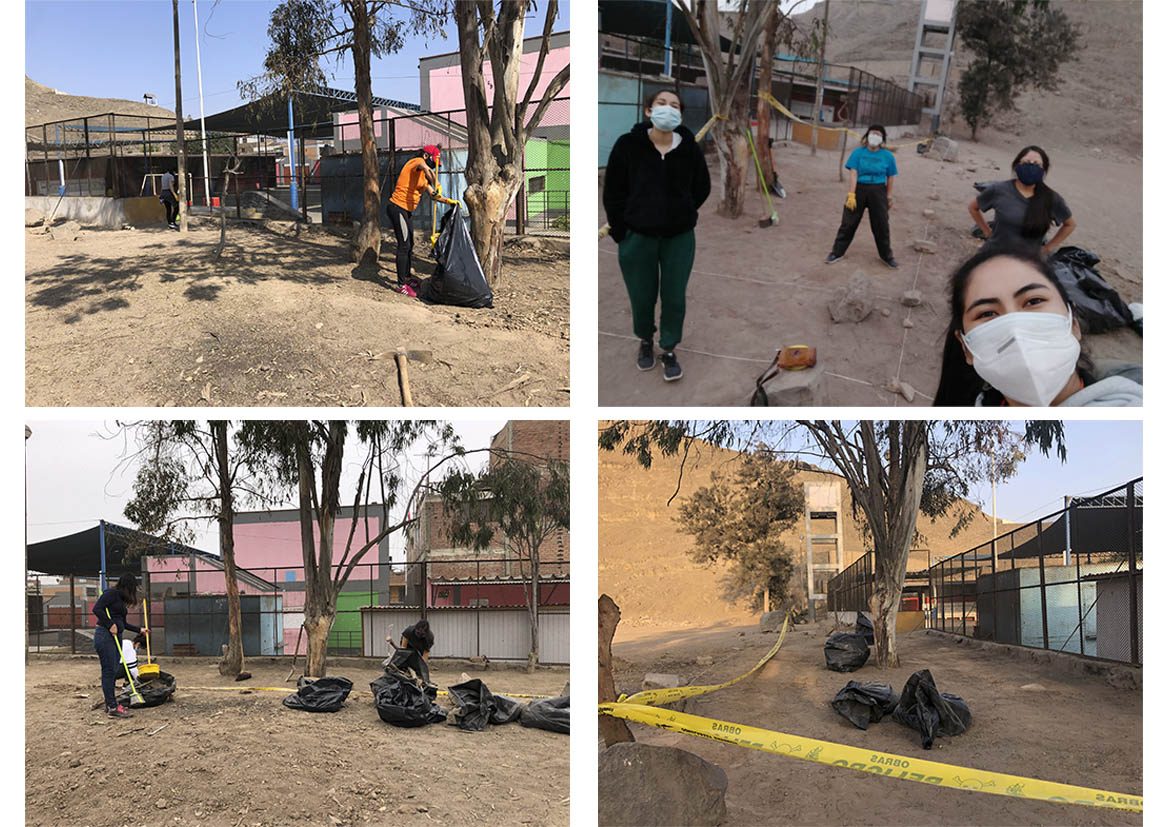 PROJECT PLAN FORWARD
The project plan forward includes finishing the floor textures, building the pathway with pallets -previously selected, cleaned, repaired and protected with fungicide- and doing the gardening laying.
We have thought about some maintenance decisions for the project, for example, considering that children are not going to be able to return to classes until next year, we consider appropriate to cover the textures with plastic to keep them in a good condition.
During these months, we have learned  a lot about teaching digital materials, and our work has found to be helpful for the teachers.
Children are really willing to keep on learning and that is what motives us the most!
For the virtual project we will keep on posting and sharing the contents every week, and we still have 3 more workshops with the teachers and children.
The next one is 'Recreating Landscapes', there we will bring back to life 6 archeological sites of our country through the children imagination!
We will ask them to drawn and collage pictures, imagining the activities that could have happened in our historical sites.
Please look forward to it and to our construction process in our Facebook Page!
https://www.facebook.com/PaisajesEducativos/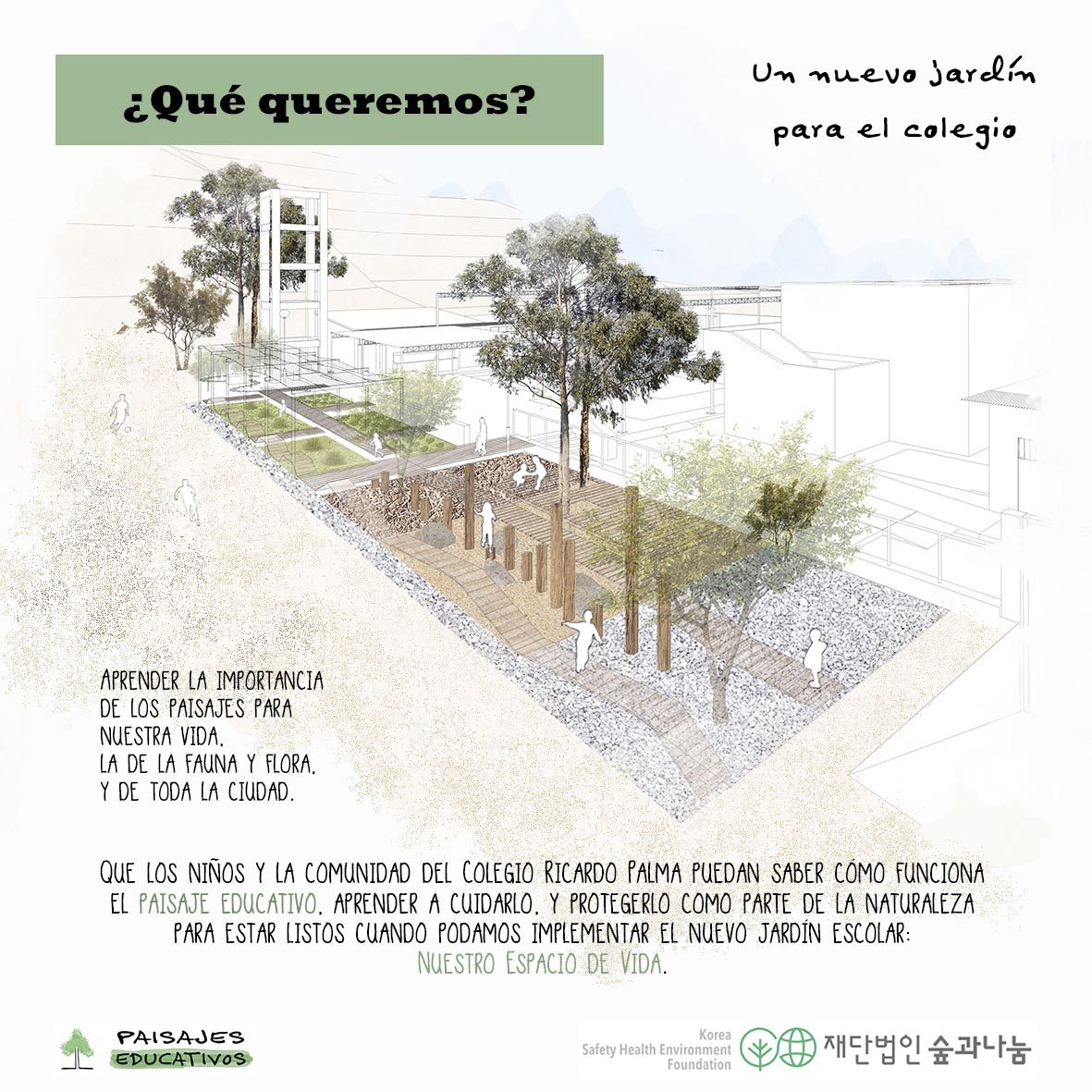 Making a landscape intervention is a clear way to let children see the results of this collaborative work,
since the garden will grow and change according to the care they give to it.
We will keep on working  hard to make this happen for the school' children!
Thank you for your kind support!
H Team
Mayumi Romero . Daniel Romero . Melany Vargas . Claudia Narvasta . Andrea Becerra . Yobana Tufino .
Maria Esther Arrunategui . Katia Vilcahuamán . Pamela Castro . Karen Tapia . Fatima Garcia.
이 게시글이 좋으셨다면 like!를 눌러주세요.